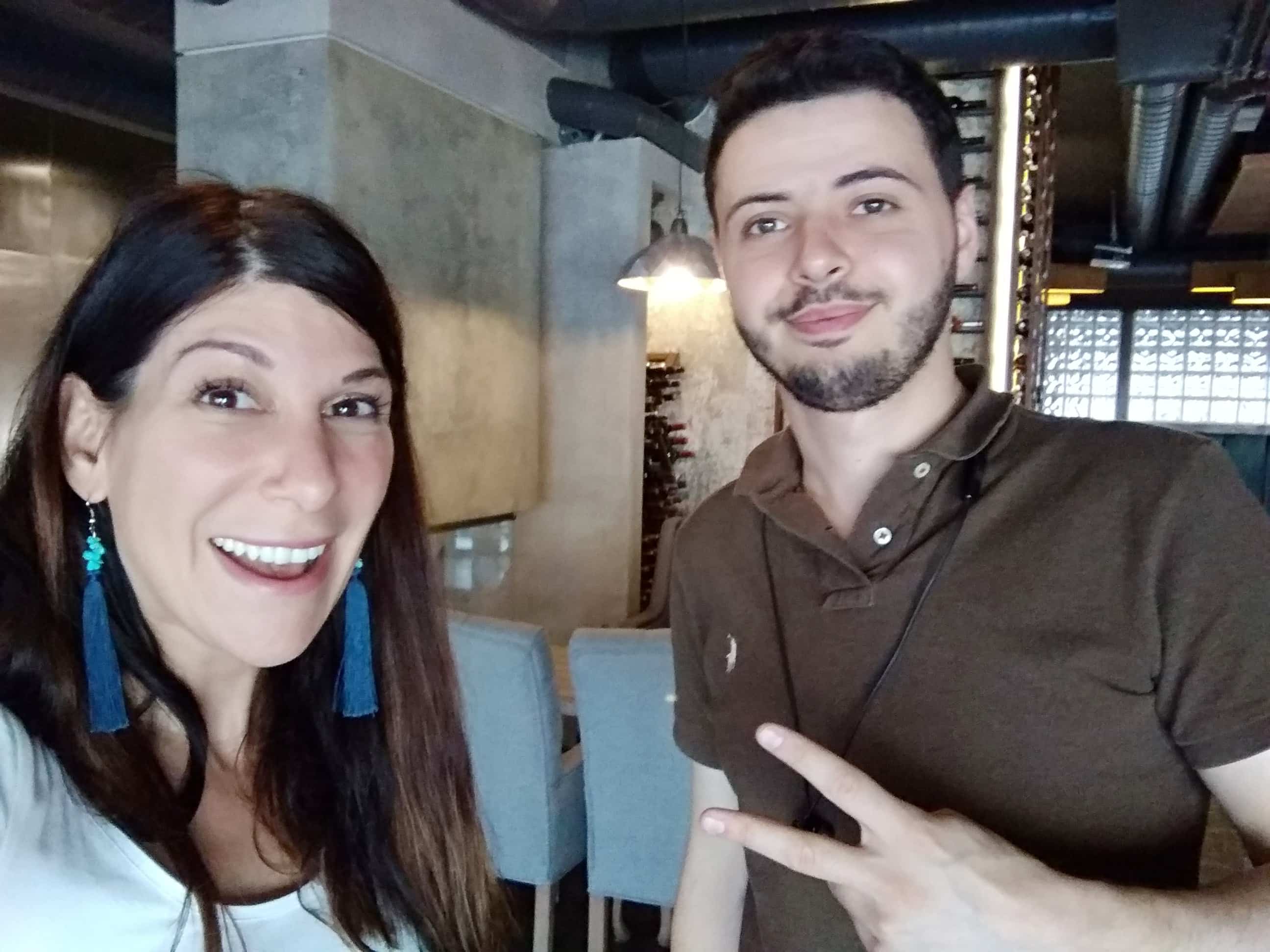 After all these years, I finally did it — I traveled to Armenia. It was an exceptional moment for me and not just a coworking trip. It was more an immersion in my own culture, a journey to my roots. My Armenian family is scattered all over the world, so I never really had the opportunity or a special occasion to travel to the country before, but it was for a long time on my bucket list. Don't ask me why, but now was the right time. I woke up one morning and thought I want to go to Armenia. A few days later I sat in the plane to Yerevan and was super excited.
Although this is not a travel blog post, I just want to quickly mention that this beautiful small country is worth discovering. If you like nature and hiking you will definitely love it. The scenery with green hills and stone churches is breathtaking. If you would like to hear more about Armenia as a travel destination or some tips, feel free to contact me. I am happy to tell you more.
Besides sightseeing and growing my belly thanks to tons of delicious dishes, I had the chance to meet and interview some interesting Blockchain and startup people. One of them was Ashot Y. Khudgaryan from Nooor.
The Blockchain Community in Armenia
Ashot is Chief Entrepreneurship Officer at Nooor, the Armenian Blockchain Association. Besides that, he is also a passionate entrepreneur and co-founder of VIRA, a mentorship program for entrepreneurs. Ashot and I had a valuable exchange, and I want to share some insights from the interview with you: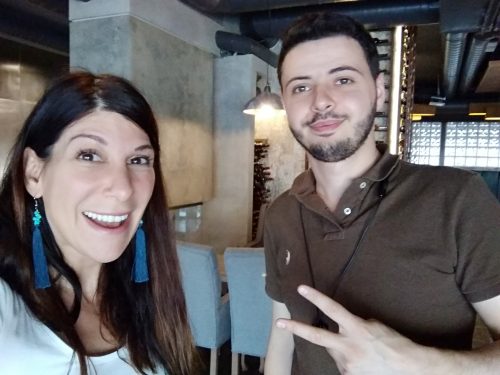 Tell me a bit about Nooor, the Armenian Blockchain Association
Ashot: Nooor is an NGO, which was founded last year with the aim of making Armenia one of the new Blockchain tech hubs in the world. There are three core directions by which Nooor wants to reach that goal. The first is education and entrepreneurial support. We run awareness campaigns, host entrepreneurship programs and organize meetups to help people be aware of Blockchain and develop relevant skills. The second direction is Blockchain policy. Nooor does research on best international practices and tries to adapt them to the Armenian reality (comes up with recommendations to the government) to develop a favorable business environment for Blockchain startups and startups in general. The third direction of Nooor is local and international community building. We actively partner with leading associations of the world and connect the local Armenian network with the international Blockchain community. You can find more details on Nooor's website.
Why is Blockchain education so important?
Ashot: Because we believe that Blockchain is one of the most promising technologies of the future, which will stay with us, our children and grandchildren. So it is important that people in Armenia are aware of it and understand the concept behind it. It will affect our lives in many areas, but currently, people still know too little about it. We aim to make this hard and complex topic understandable. With our educational programs, we focus on three target groups: the blockchain enthusiast, who wants to learn more about the subject, the blockchain developer, who wants to develop technical skills and entrepreneurs, who are working or want to work on a blockchain business idea.
How long does it take to become a blockchain developer?
Ashot: If you start today from zero, without any blockchain background and you are really engaged you can develop the needed skills in 5 to 6 months and become, for example, a smart contract developer.
Natalie: Wow, that's fast. I am sure that your statement will encourage and motivate many people out there, who are interested in jumping into blockchain development.
What does the Blockchain landscape in Armenia look like?
Ashot: There are not many blockchain startups in Armenia right now. I guess between 15 and 20. Many more companies currently focus on offering outsourcing services, means they are for example writing smart contracts for businesses in other countries. We have only a few Armenian ICOs, but we are sure that there will come much more in the next years.
One project that I want to mention is supported by our affiliated advisory agency named "E98", which aims to make the information of food supply chains transparent and accessible to the consumers. They want to support fair production and make food origins visible. In general, the food quality in Armenia is excellent, but since GMO companies and other industrial food producers entered the Armenian food market, there is a need for projects like this.
Another project is a pilot program with the extraordinary elections of the Armenian government. In April 2018 Nooor suggested a solution for fair and transparent elections using blockchain technology to Armenia's Prime-Minister. The technology will help to eliminate the risk of manipulation and double voting. Also, the data is encrypted, solving the problem of voter anonymity.
A third successful Blockchain startup with Armenian based Co-Founders is PUBLIQ (PBQ). They are registered in Switzerland. With their ICO they raised around 2 million dollar fundings. PUBLIQ is the first decentralized media distribution platform that is wholly owned by its users. Authors and journalists enjoy the unlimited potential of free expression without censorship of intermediates as well as full protection of their identity and intellectual property rights.
You said Nooor is engaged in a dialogue with the Armenian government. What does this engagement look like?
Ashot: Nooor is involved in a working group of international organizations developing cross-country harmonic legislation. We are there to ensure there are no conflicts in the future regarding the approaches in crypto space, and to be able to make our own suggestions at the early stage of forming such international approaches for regulation.
What is the current status of Blockchain regulation in Armenia?
Ashot: Regulation is one of the most important unsolved questions. Like many other countries, Armenia doesn't have any Blockchain regulation today. This means that from a legal perspective we don't have definitions for crypto assets and cryptocurrencies, which is a significant setback for the startup scene. Regulations are essential to reduce risks for investors and raise acceptance of the technology, but they also have to favor the needs of the startups, else they are not useful. The regulation topic is an issue, which Nooor aims to solve. There are already some suggestion drafts, which are being prepared to be presented to the government.
Is there something else that you would like to share?
Ashot: On the 14-15th of November, Nooor will organize an exclusive Blockchain conference in Yerevan called CHAINPOINT'18, with prominent international speakers. Besides speeches and workshops, we will also give Armenian Blockchain startups a stage to pitch their projects to a global audience. This event could be a great occasion for people from abroad to visit Armenia, discover our beautiful country and connect with the Blockchain community here. More updates and details about the conference will be available at www.chainpoint.io.
Natalie: That sounds like a great opportunity for me to come back to Yerevan 😉 Thank you very much for your time and your insights, Ashot. It was great meeting you. I wish Nooor and you all the best!
During my stay in Armenia, I also visited the Impact Hub Yerevan to learn more about the startup culture and sustainable projects in Armenia. Stay tuned and read the inspiring interview with Anna Vasilyan soon.
Do you have something to add or any questions? I'd love to hear from you.